Release your inner Goth with this gorgeous new group gift from Tuli, the S4 Goth Tone Skin. She's been so kind to us this week, a big thank you to Tuli :)
Mooki and I threw them on with excitement (well I was excited anyway).
Mooki is wearing it with the shape that comes with the skin. The eyes look great, so sexy and sultry! Mooki wasn't sure about it at first but now says its growing on her.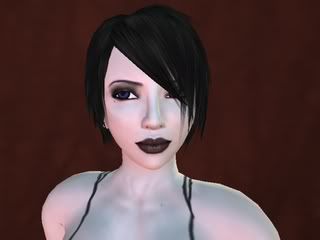 Here it is worn with my own shape.
* Oh nooooo!!! I just noticed the blue tint on our chests- that isn't the skin, I think it's something to do with the the combination of the lighting and the background. Sorry about that, I blame SL for the million crashes whilst I was doing the pics*. Ever the perfectionist *sighs*
These Gothic Lolita outfits which we bought for 1L from
Canimal
, complete this look perfectly. My hair is from Sugarcube and Mooki's is from Truth.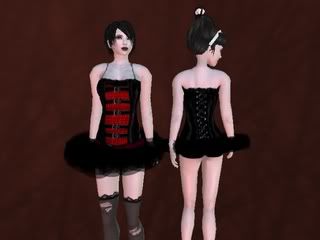 Experiencing TP crashes and serious lag issues today, having probs with the links. In the meantime the Tuli, Truth and Sugarcube links are on a previous post.